Take inventory....A picture worth a thousand words.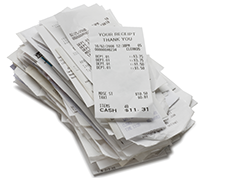 Take an inventory of what you have in your:
house...
loft...
condo...
townhouse...
shed...
storage unit...garage...workshop...office...shop
This past week, I took my own advice.
The last time I did an inventory was in 2010.
Actually, I told myself I needed to do a new inventory of my stuff once I started reading articles about insurance companies, (specifically State Farm) and how they wouldn't pay out full value (minus depreciation) for stuff that the owners thought was insured. The state of CA has stepped in and is working with them to be sure they will cover what has been decimated.
http://www.pressdemocrat.com/news/7792666-181/state-presses-insurers-to-waive?sba=AAS
And since I've been on a 'look at it, then toss it' binge since the beginning of the year, things have changed a bit around here.
Nobody (well, I think a few are out there) expects the worst to happen. But certainly in this past year, where fires were raging up and down California, wiping out portions of cities, and vast areas of wild land that were prepped for burning, pooh happens and happens quickly. And then the rains came and then the mudslides.
Here's a link to CSAA, which is one of the insurers that is doing their job!
https://csaa-insurance.aaa.com/content/aaa-ie/b2c/en/primary-nav/press-room/press-article-216.html
Look, it's a bit of a hassle to get this done. But most of us have a cell phone that has a camera. If you don't, you may want to get a decent cell phone (not high end), just to take photos/videos of your stuff! Think about it...what you pay for a cell phone is minimal compared to what you own.
The good news is that you need to take photos of everything: in the drawers, in the closets, on the floors, behind the doors. If your place is a mess, film it! it doesn't matter!
So now that you've taken photos & videos, what's next? You find a good friend to help you download them onto a computer (and I know some of you have computers that go back to the 1990's).
Maybe you need to upgrade that, too, just like your phone. Computers are a lot cheaper than they were back in the day. Then, you and your good, some-what tech-savvy, patient friend (or relative) will upload them into 'the cloud', where they'll live.
You can't store them where fire, weather, storms, water, etcetera, can get to them. The photos, videos are
not
stored in your house. They need to be stored somewhere safe...not in your house!
Dear Lord...let us be wiser than serpents. And just get this done NOW!
Live richly and start making movies. marilyn